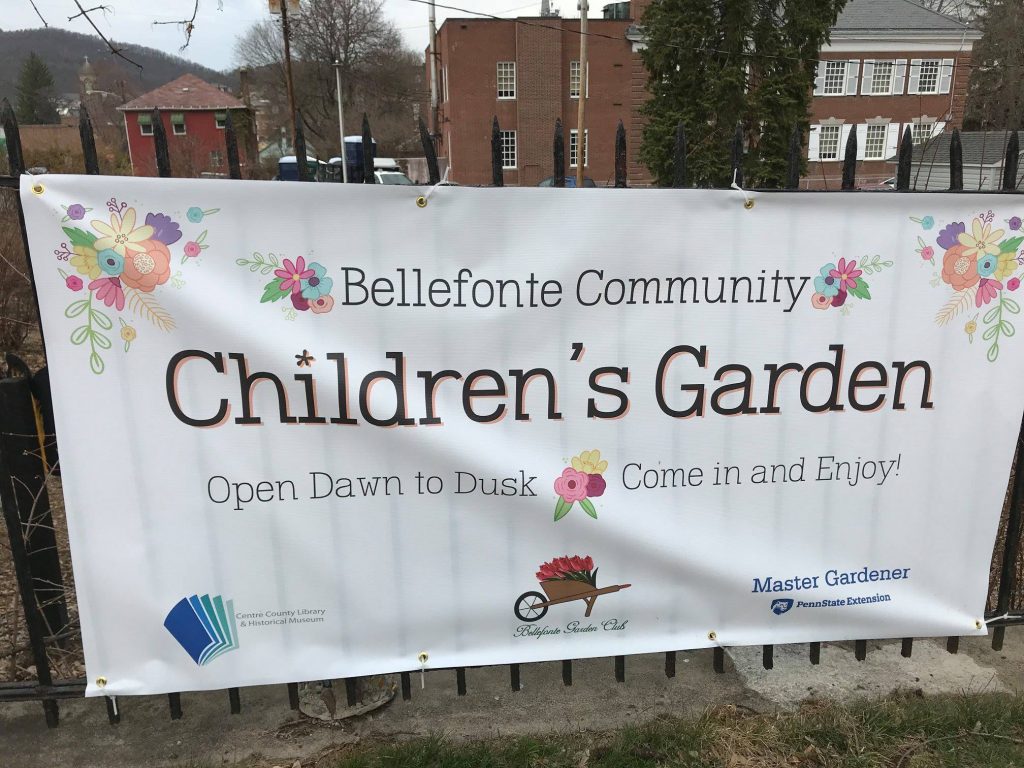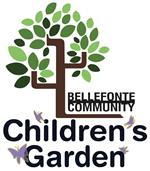 Children grow vegetables in their own garden plots, while discovering crickets, butterflies, and many other wonders of the natural world in the Bellefonte Community Children's Garden (BCCG).
They learn about plant science, where food comes from, and more in the garden created for them in the area behind the Centre County Library and Historical Museum in Bellefonte.
Families, and especially children, get to use their senses to interact in this growing space.
Brief History
A dedicated group of community volunteers, beginning with plans in 2006-7, created a workable space. The BCCG is a partnership of the Bellefonte Garden Club, Penn State Master Gardeners of Centre County, and the Centre County Library and Historical Museum.
Volunteers continue to plan, plant, build and maintain the area. Programs that benefit families and especially children are offered to the community. The Children's Garden is opened from dawn to dusk for families to explore pollinator gardens, a fairy garden, plus other areas dedicated to plants with animal names, herbs, and edibles.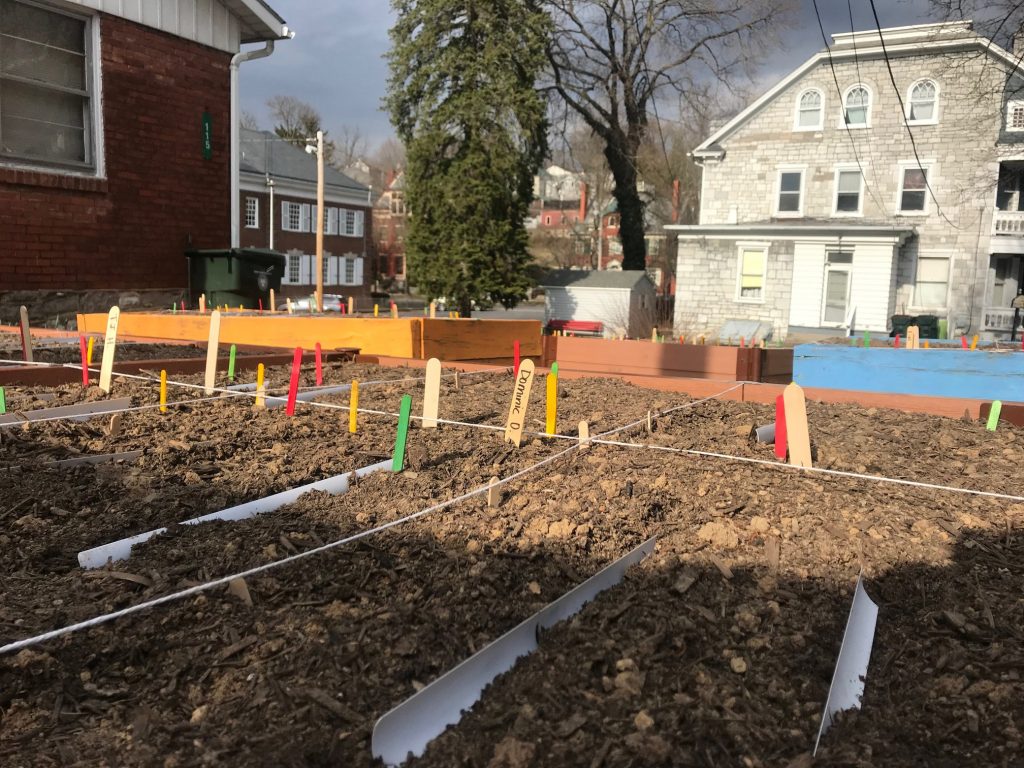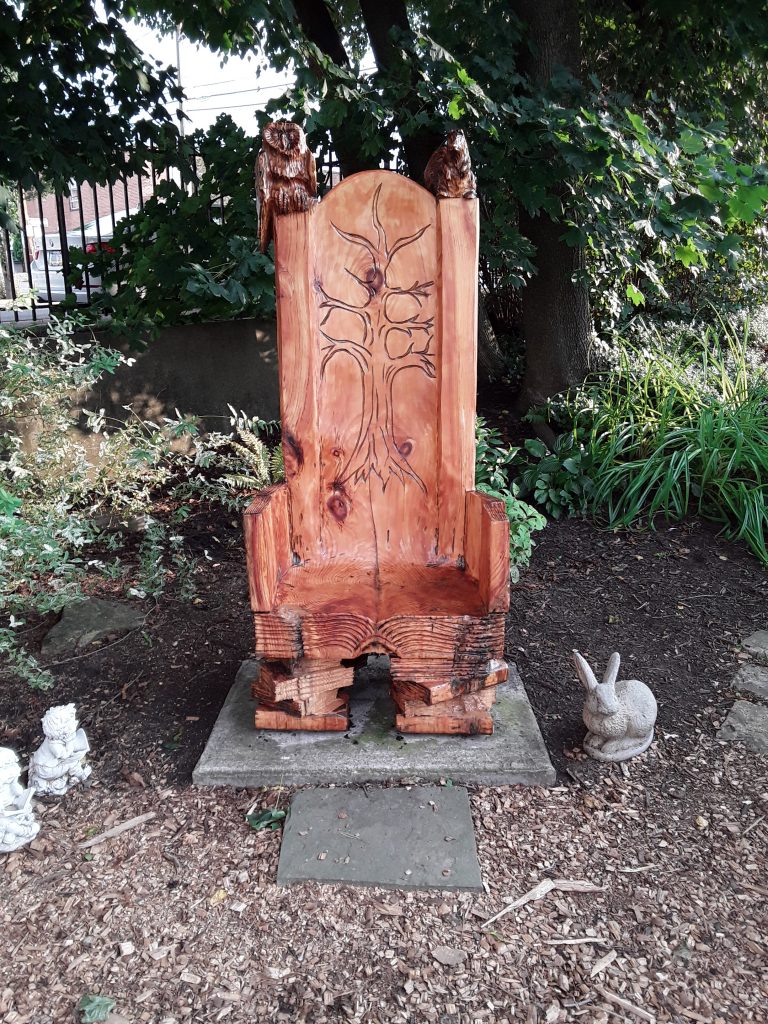 Don't miss out on sitting in the Storyteller's Chair, beautifully carved of a single pine tree. It is a perfect place to read or share a book with children.
Since 2010, more than 560 elementary students have experienced the outdoor classroom education lessons prepared and presented by the Penn State Master Gardeners in association with the classroom educators of Bellefonte Elementary as either Grade 2 students, or more recently, as Grade 3 students.
Teaching and Learning in an Outdoor Classroom
Science based weekly lessons in support of the school curriculum are prepared and presented by the Master Gardener between April to June. Lessons are developed to focus on observation, interaction, and engagement.
Topics focus on germination, pollination, habitat, and super garden heroes.
What's Growing by Season
Spring plantings of the vegetable growing beds are full of lettuce, radishes, spinach and arugula between April and June. Once the spring vegetables are harvested, summer flowers, herbs and vegetables are planted.
Harvests are plentiful and weekly donations are delivered to the library, food bank, soup kitchen and garden visitors.
Vegetable Growing Beds Expansion
During the spring of 2020, additional beds were installed. These beds increase capacity from 68 to 86 plots. This expansion allowed for larger class sizes during spring planting season. The Bellefonte Garden Club continues to support activities in the BCCG as volunteers and helpers.
When the added plots are not in use by the classes, they serve three purposes: demonstration, research trials and seasonal plantings.
ADA Bed
The ADA Bed provides a garden experience for a seated child/adult visitor or for visitors with limited standing mobility. The bed offers sensory plants by touch, smell and vibrant color.
Awards Received
2022 – #LOVEBFT Award given by Downtown Bellefonte, Inc., recognizes community members and organizations who are community champions that better the community. During 2020-2022, the BCCG team created 2,000 kits and 35 teaching videos for children. Kits were distributed via the library and companion videos were available on the Facebook and library pages.
2021 International David Gibby Search for Excellence Award for Youth Programming
2015 International David Gibby Search for Excellence Award for Youth Programming
❖ The Search for Excellence Award recognizes outstanding volunteer work of Extension Master Gardeners.
Family Discovery Days (FDD)
The seasonal FDD are community-based programs for children and their families. On four Saturdays per year, Master Gardeners and the Centre County Library partner to implement educational concepts into in-garden activities including garden tours, hands-on activities, story time, and scavenger hunts. Activities are centered on make and take projects. Children create projects to take home and another to leave in the garden to come and visit again. Approximately, 57% of participants are new visitors to the BCCG.